Rita Macedo is a filmmaker and video artist based in Berlin • Fascinated by the poetic affinity between moving images and fluxes of thought, Rita's works often operate within the realm of documentary and speculative fiction, with a focus on meaning, memory and history • Her work has been shown at numerous festivals, amongst others at European Media Art Festival, Berwick Film and Media Art Festival, Shortfilm Festival Hamburg, IndieLisboa International Film Festival, Kasseler Dokfest, São Paulo International Short Film Festival, Encounters Short Film and Animation Festival, New Horizons International Film Festival, Curtas Vila do Conde, Encounters South Africa Documentary Film Festival • Since 2018 she works as an artistic collaborator at the Braunschweig University of Art.
Farewell recording for an observer of an unknown time and place
Film • 25′ 53″ • sound (5.1) • EN w/ DE, PT or EN subtitles • 2023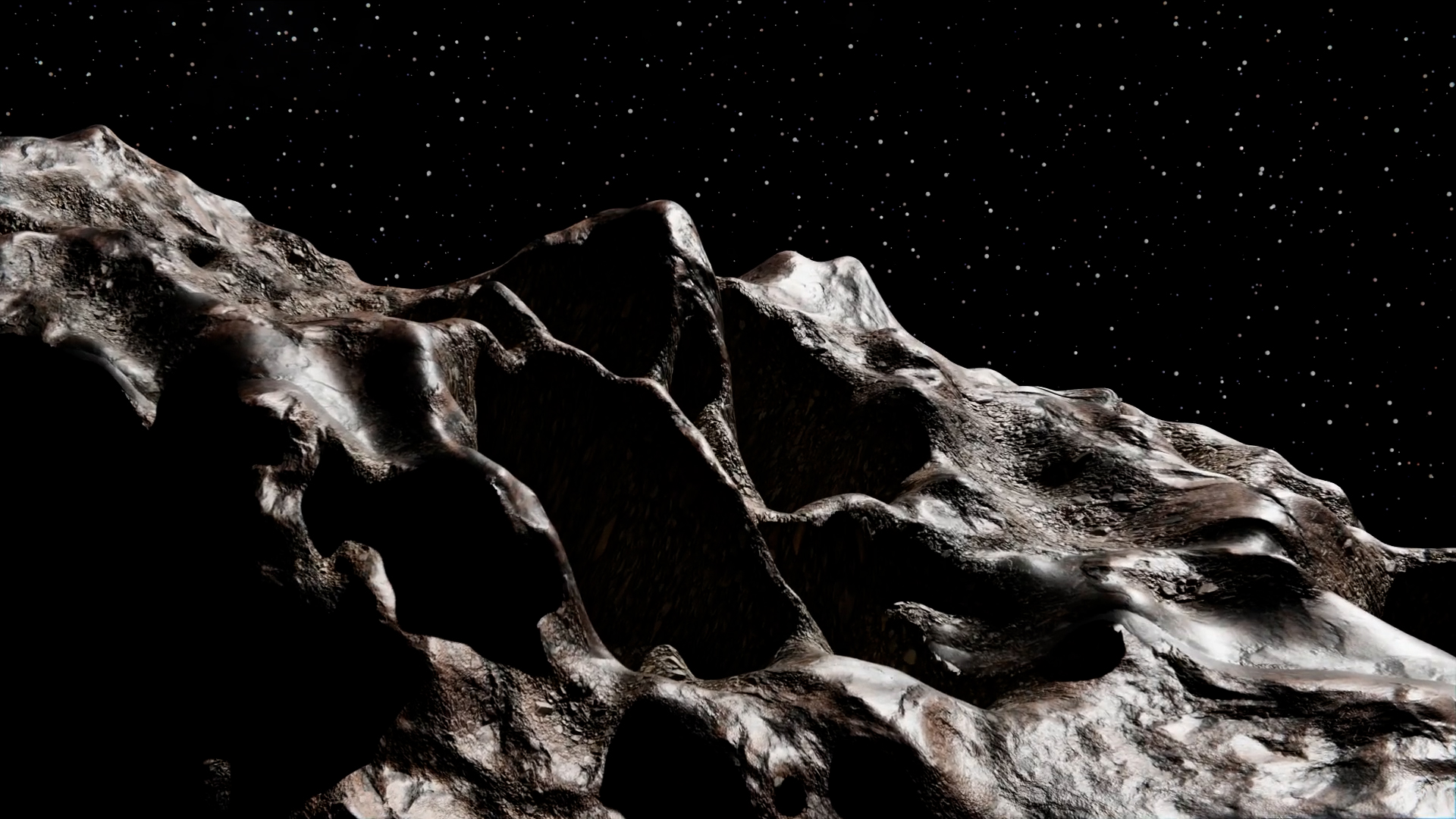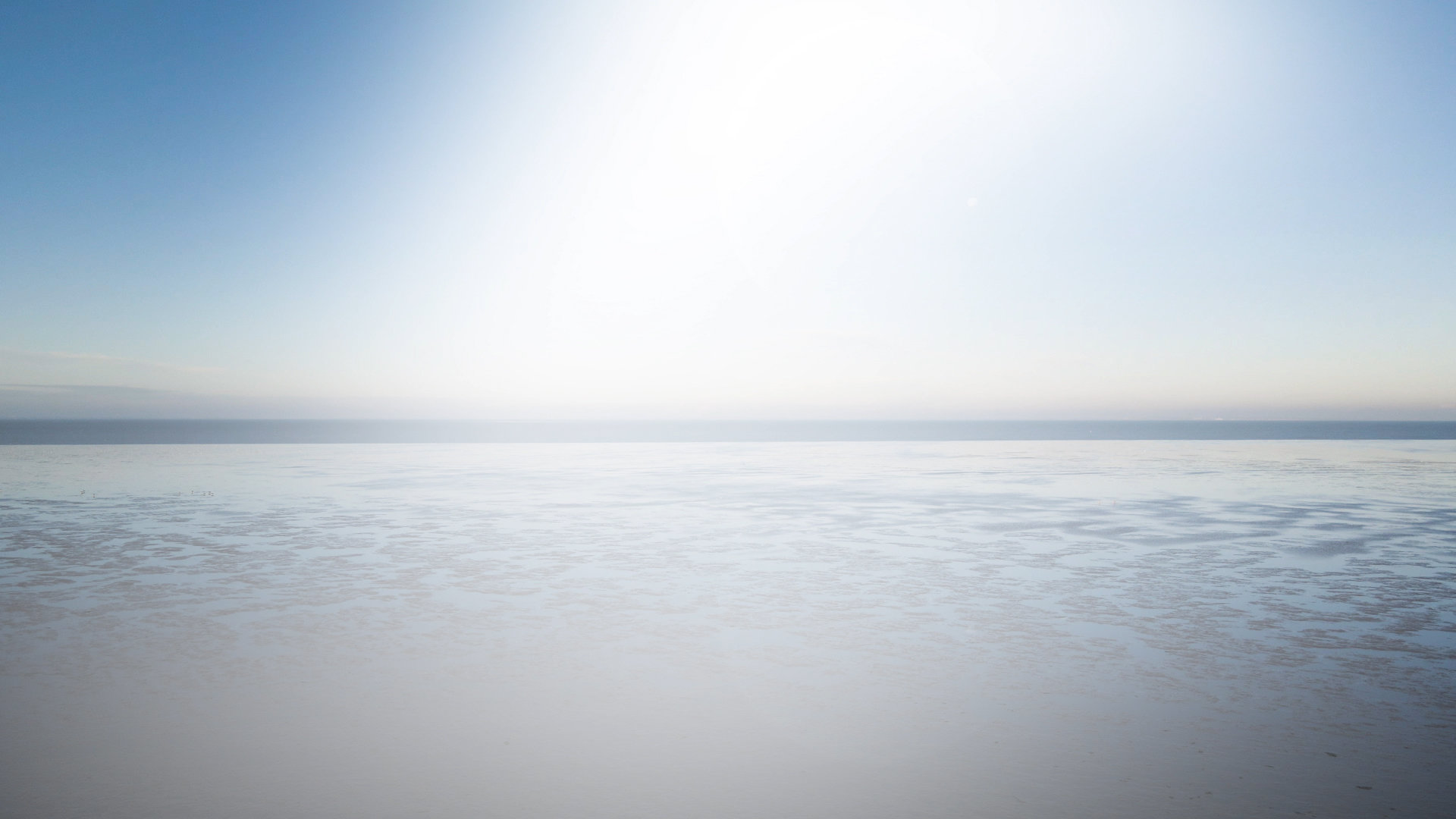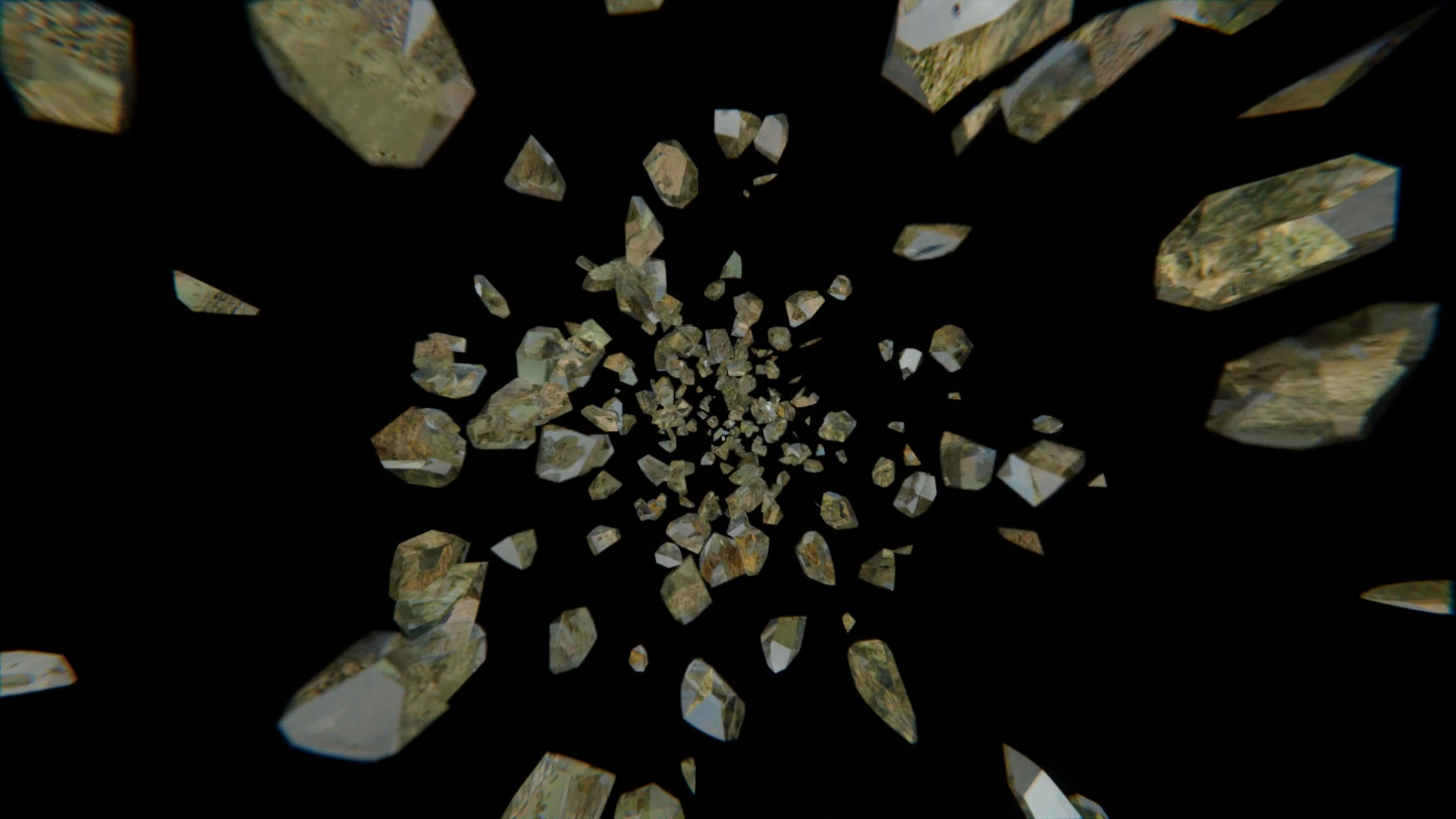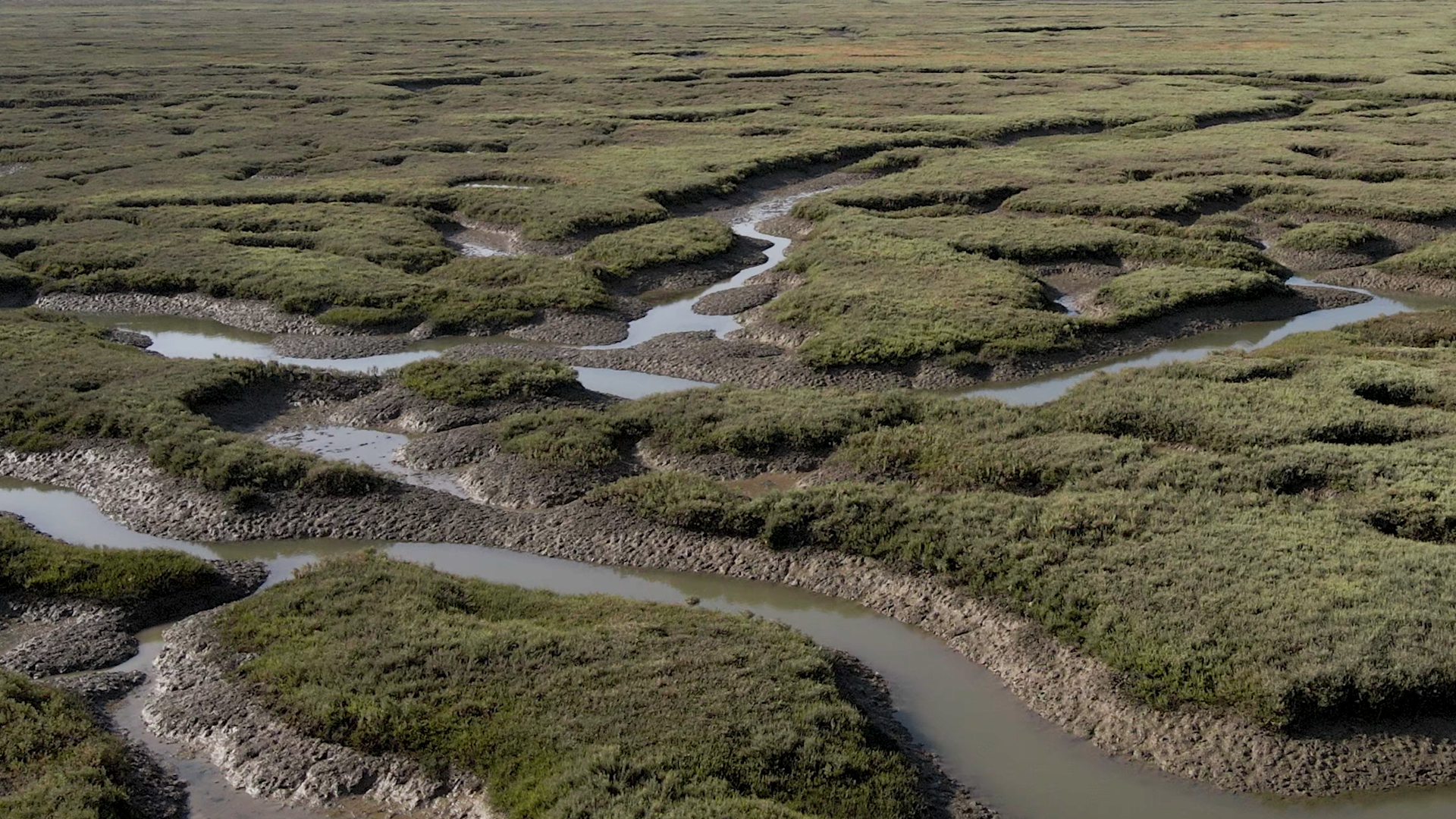 Part speculative history of the future, part worldbuilding rendering, Farewell recording for an observer of an unknown time and place is an essayistic digression on capitalism, environment, technology and death.
Central to the work is Invasive Landscape Phenomenon, a mysterious, fast spreading malady. Reminiscent of dissociative trauma response, this affliction emerges in a world on the verge of ecological collapse, in which first-hand experience is replaced by a mediated alternative to physical presence.
Elements from within the reality of Farewell Recording's universe become indistinguishable from those of the reality outside of it. The past spills into the present and future in continuities that are built upon hegemonic structures and familiar dynamics of discourse co-opting unceasingly in effect within scenarios of late capitalism ideology. Within this context, any hopes previously placed in technology have long been shattered, as technofixes, such as terraformed asteroids, have revealed themselves to be materializations of complete colonization.
The charged cinematic atmosphere sustains a continuous sensation of melancholia, while a dreary sense of digital doom radiates from the imposed change in the experience of being in the world. Smooth aerial drone shots of coastal and inland wetlands occupy the screen in fluid succession. While the continuous voice of the narrator weaves the layers of Farewell Recording's reality, wetlands fold in their complex histories from the world outside of it; histories of destruction, displacement and dispossession.
Notions of loss, trauma and placelessness intertwine with environmental collapse narratives. Science fiction becomes both vehicle and methodology to express and investigate hypothetical temporalities; a ground in which documentary and fiction compete and time wraps upon itself. Farewell Recording for an observer of an unknown time and place is a dense, many-layered piece, steered by the thoughts of a moving-image sequence editor and their first-person account of their way out of life itself.
Jury Award
German Competition
39th Shortfilm Festival Hamburg (2023)

Jury Statement: Set in the liminal wetland space between the real and the virtual, this film is a highly inventive sci-fi eco-dystopia. Touching on planetary collapse and the outsourcing of intelligence, the director zooms into urgent issues of the now and sculpts an equally seductive and menacing vision that functions as a warning at crossroads.
Written, directed and edited by Rita Macedo • With the voice of Vika Kirchenbauer • Drone operator Rita Macedo • Additional Camera Hannah Jung, Vika Kirchenbauer • Animation Anis Anaïs Looalian • Music Yair Elazar Glotman • Sound design & re-recording mix Azadeh Zandieh • Additional sound design Manuela Schininá • Script advisors Leonor Macedo, Judith Sieber, Vika Kirchenbauer • Proof reading Philip Hucknall • With the kind support of Berlin Senate Department for Culture and Europe